Mental Health and the family you are born in to...
Updated: Feb 3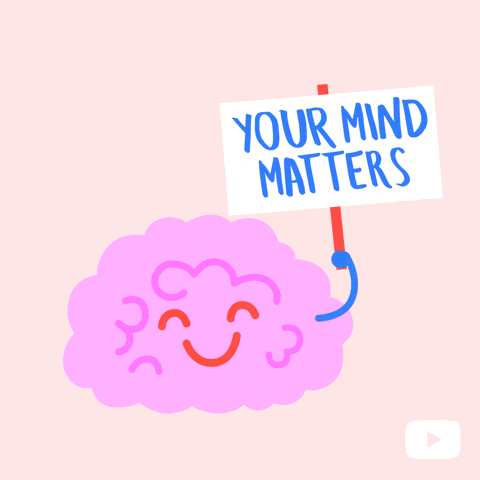 Growing up as a Pripusich had more struggles than just having to pronounce your last name 800 times on the first day of school, especially for my dad and his seven siblings. My grandpa was a Croatian immigrant who battled alcoholism and showing affection while my grandma was an Irish woman who needed to turn one nickel into three to feed a household of ten who spent much of her life catering to the needs of others with little support and even less money.
Ton grew up in the Back of the Yards neighborhood on the southside of Chicago in a two-bedroom one-bathroom house with makeshift "bedrooms" to house ten individuals. Just imagine what it was like getting ready in the morning with five girls, three boys, and a father who came first.
Each Pripusich child has battled with their own mental health struggles throughout the years whether it be alcohol, drugs, mental illness, you name it. My parents were always incredibly open and honest when I was growing up about mental illness and addiction and it was talked about often especially as my brother and I started to get older. There were certain things that I knew were different for our family because of being a Pripusich, but it was something I understood worried my parents and never really questioned.
Ton was always terrified of passing down the "alcohol gene" and chose his life-making choices in hopes to have children that would not struggle with drugs and alcohol issues. I feel like growing up in his house becoming an adult you had one of two roads, you could continue down a similar path that you watched your father go down, or you could choose to go down the opposite road because of the path you watched your father go down. Both roads though I believe are led by the individual, the person picking their path and picking how their environmental factors may continue to change because of that choice. With more research and more understanding of genetics and behavioral traits, I believe that while our DNA dictates who we are mentally and physically I also believe that environmental factors play an even more important role in our overall likelihood of a future of abuse of any kind.
Does each path have struggles? Absolutely. I loved watching my dad take things that he saw that he experienced and use that to better himself and to better our family. He struggled extremely hard on his path and sometimes his demons won, but he would get back on HIS path knowing the other path for him was a dead-end road.
My dad and I talked often about our mental health issues and his struggles with anxiety and depression. I cannot remember the first conversation we had regarding mental health, medication, therapy, or any sort of intervention because for us our conversations around it happened so naturally there was never a sit-down and let us talk moment around the topic.
It was once believed that people with mental health disorders were possessed by demons, they were forced to asylums with little treatment and no understanding. My grandparent's and great-grandparents' generation were not raised in an era to understand mental health, they were taught to judge it. It breaks my heart to think of having parents that did not understand the chemical imbalance behind anxiety and depression or the pure panic that one feels in a panic attack. I am so glad to see that research, understanding, and acceptance have changed since then, but unfortunately, there is still a stigma around mental health that lingers in the air.
For a long time, I felt shameful for having my own struggles, even though I was raised in a family that understood. Society, social media, and "social norms" make it hard to ask for help and even harder to allow the help when it is available.
The amazing thing about being born into a family that has all struggled in their own way is being supported, even overly supported at times. When Ton was diagnosed his family was there, like the no questions asked and let me drop everything when you need it type of there. The best part is being there for all aspects of the diagnoses, meaning being there for all of us, physically and mentally.
Their first question would always be, "how are YOU" and making sure that my mental health was taken care of as well because they knew what it was like to be in a situation where it was not well. Having family support in any medical situation is helpful but having family support in a mental health situation is life-changing.
I am so glad that generations are learning more and more every day about the science behind how we as humans are wired to work, how our brains sometimes need medication to help wires stick together. I am glad that society is starting to shift its mindset from the "fake it till you make it" to more of a "humble people ask for help".
Being born into a family that has struggled in many ways can be scary. There were times growing up when I would question what battles I would face if I would have the same struggles that I had witnessed my family members have, the same struggles I watched my dad fight. The best thing I have since learned though is to no longer feel shameful for any struggles that may come my way because there are great resources available and I already have a great resource right under my nose, the support of family.
I want anyone reading this to know they are not alone in their struggles, that your feelings are valid, and that you are worth it.